TEAMS & PLAYERS
We're proud to support top roller hockey teams and players around the world.
SPONSORED TEAMS
RINKSTER FACTORY TEAM

The Rinkster Factory Team, previously known as Rink Rat Republic, competing in Women's Pro at all major North American tournaments, has been a part of the Rink Rat family since 2016.

RECENT RESULTS

2023 State Wars Winter Wars West AA Champions

2023 NARCh Winternationals Champions

2022 NARCh Winternationals Champions

2021 NARCh Finals Champions

2019 NARCH Finals Champions

2019 NARCh Winternationals Champions

2019 State Wars 15 Champions

2019 State Wars Winter Wars West Champions

2019 Showdown Pro Women's Champions

2016 Winter Wars West Championships

Follow @RinksterFactoryTeam
Rinkster Men's Pro

The Rinkster Men's Pro team will be at all Major North American tournaments.

Rinkster Tour OC Blades

The Tour OC Blades are one of Southern California's largest youth organizations - with teams of all ages and skill levels. The OC Blades have been around for over 20 years.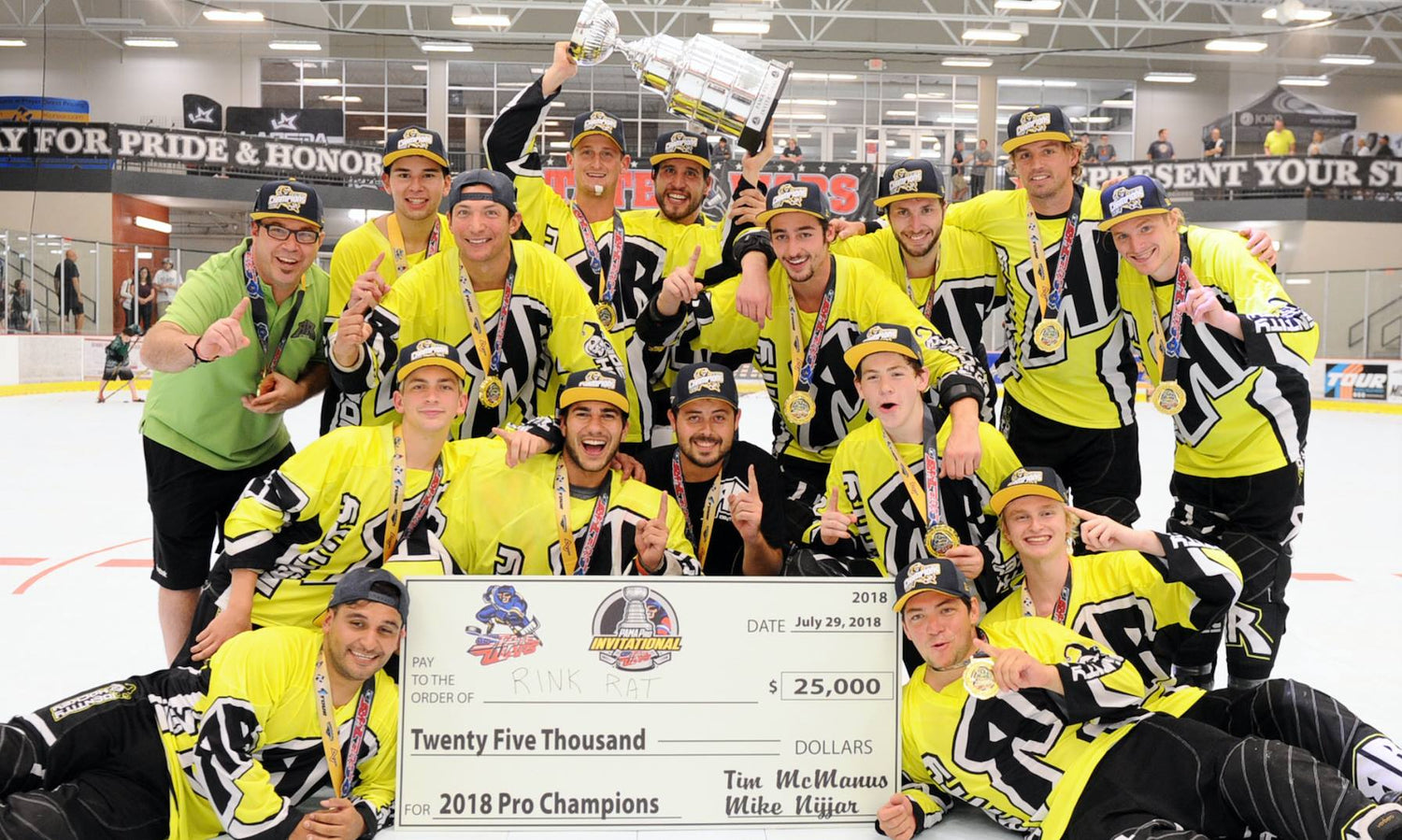 2018 State Wars Pama Pro Champions
Team Rink Rat took home the title and the $25,000 check at the 2018 State Wars Pama Pro Invitational in St. Peters, Missouri
PLAYERS
Juaquin Chavira

California

A legend of roller hockey. Juaq, also know as "Master Splinter" has dominated the sport for over 20 years.

Macarena Ruth Argones

Arizona / Argentina

Team Argentina Women's Professional Player

Ryan Marker

New Jersey

Team USA Inline Hockey

Casidhe Agudelo

California

Rinkster Tuni Toons

Jon Agudelo

California

Rinkster Kuni Toons

Stephen Verstegen

California

Professional roller hockey player for Black Ice. 2021 NARCh Pro Champion.

Jordan Mula

New York

Pro roller hockey player for the Tour Roadrunners

Nick Berger

New York

Professional roller hockey player for the Tour Road Runners
Teams & Organizations
Rink Rat Tour River Monsters 

Rink Rat Rinkster Alkali NRG

Rink Rat Snipers Tecnoalt